In NRW ist heute der letzte Tag vor den Sommerferien. Ich bekomme davon nicht viel mit, ich verbringe einen großen Teil des Tages am PC. Außerdem warte ich auf den versprochenen Gewitterregen, der Garten könnte es gebrauchen. Alles in allem ein ziemlich normaler Freitag, heute allerdings mit Bildern …
Morgens pflücke ich ein paar Beeren fürs Frühstück. Am Wochenende werde ich den Strauch komplett abernten, aber momentan freue ich mich jeden Morgen über etwas Farbe im Müsli.
Beim Frühstück überlegen, was ich am Wochenende kochen will und was ich einkaufen muss.
Ein bisschen Klavier üben. Ich spiele so selten, dass ich immer vergesse, wie viel Spaß mir das eigentlich macht.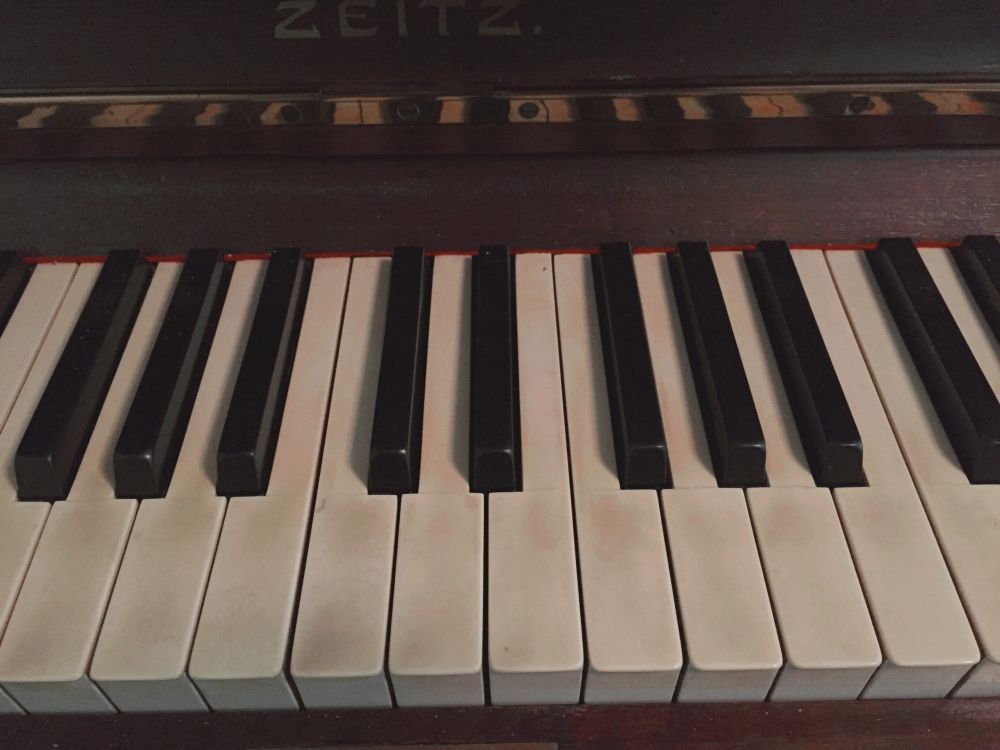 Prüfender Blick auf den Balkon: Ich erkläre mein Blumenkohl-Experiment für gescheitert. Außer Blättern kommt da nichts mehr. Der wird spätestens am Wochenende Platz für Neues machen müssen.
First I drink the coffee, then I do the stuff. Die nächsten Stunden sitze ich am Rechner und arbeite.
Dann Einkauf und Einkäufe wegräumen.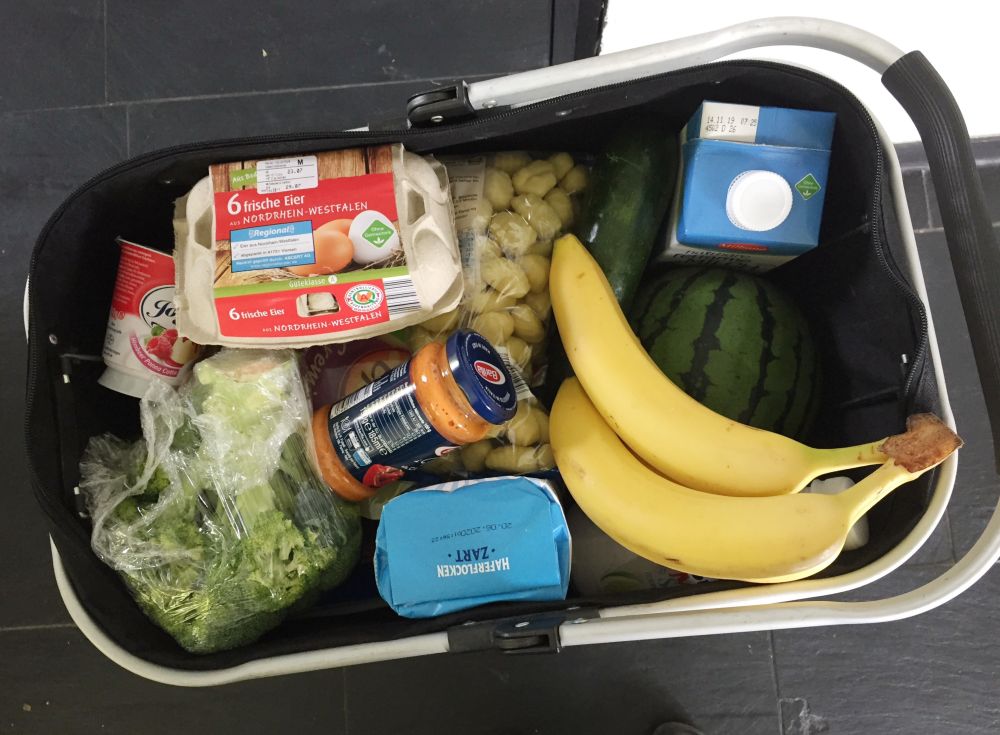 Ich brauche heute eine kleine Aufmunterung und hab mir Blumen mitgebracht. Sonnenblumen machen mich immer fröhlich. Sie haben so freundliche Gesichter.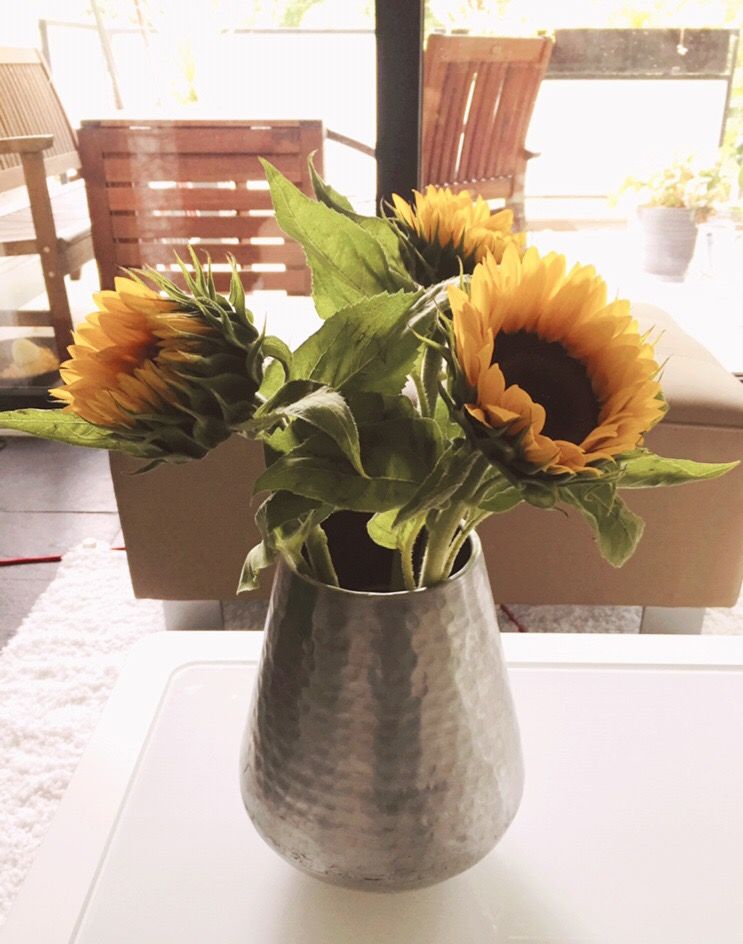 Kleine Gartenrunde zum Luftschnappen. Die Lieblingshortensie steht in voller Blüte.
Und auch wenn das mit dem Blumenkohl auf dem Balkon nix geworden ist, holt die Spätentwickler-Gurke langsam auf. Ich glaube, ich kann am Wochenende was ernten.
Zurück an den Rechner. Obstpause (nicht im Bild übrigens die Pizza, die es mittags auf die Schnelle gab. Nicht dass jemand denkt, hier gäbe es nur Obst und Gesundes …).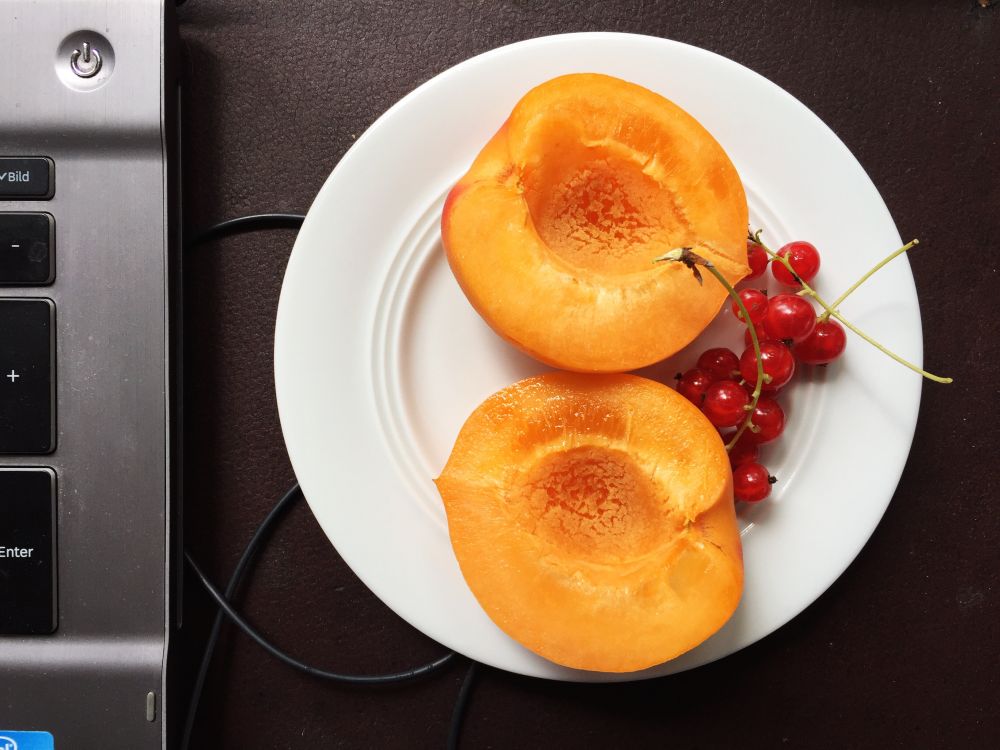 Ich warte noch auf den angekündigten Gewitterregen. Bis jetzt höchstens Winböen. Wenn man ganz genau hinschaut, sieht man ein paar aufgewirbelte Lindensamen-Dinger, die durch die Luft schweben.
Im zwölften Foto erfahren wir dann, wie die Wettersache ausging. Ich muss jetzt erst mal das Klavierüben sinnvoll einbringen.
Ihr könnt inzwischen schauen, was bei den anderen Teilnehmern heute so passiert ist. Das sammeln wie immer bei Frau Kännchen.